Last updated 29/04/2020
Member Societies
Today, the EYCN has representatives from 30 European chemical societies (28 countries in total) and one affiliated member, the American Chemical Society – ACS. To become active within the EYCN, your chemical society needs to be a member of EuChemS (see the list of EuChemS member societies here). Please contact us if you want to get involved and actively participate in the EYCN activities: membership[at]eycn.eu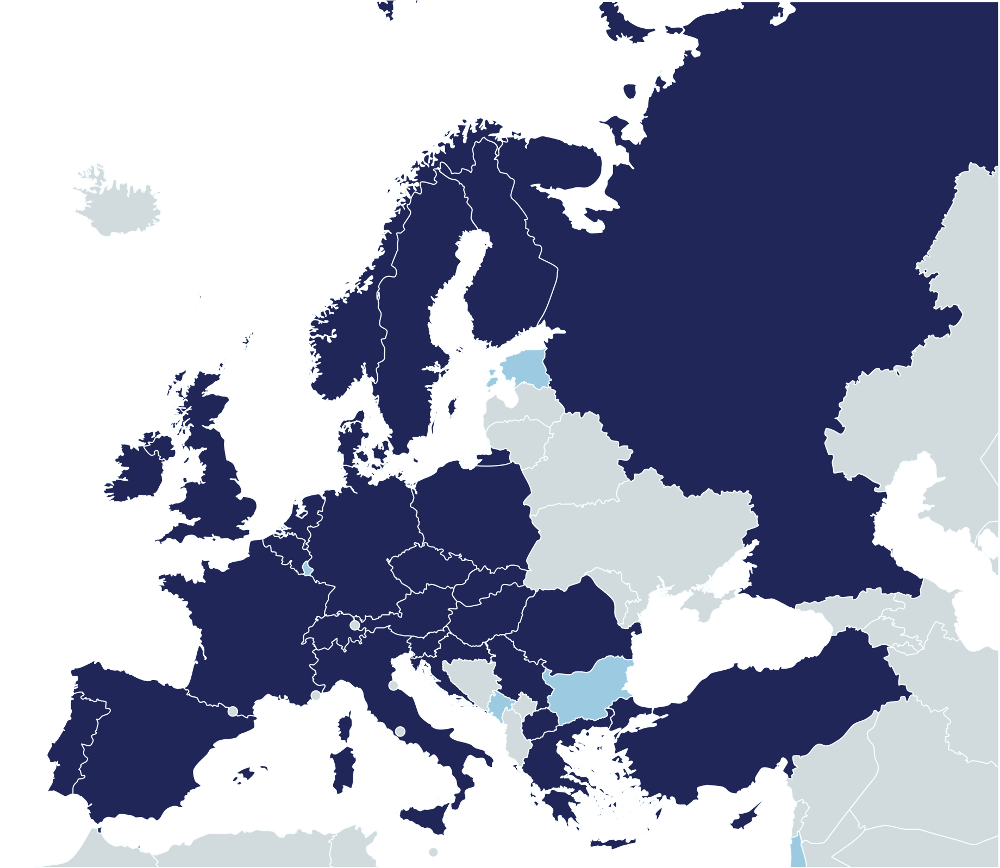 A map of all the EuChemS/EYCN member societies (dark blue) and EuChemS member societies (light blue).
You can find more information about each society by following the links below:
At the 15th Delegates Assembly (2020), there were representatives from 21 chemical societies.
You can see all the delegates present at the 15th DA here.
---