EuCheMS Offices
Rue du Trône 62
1050, Brussels, Belgium
+32 (0) 2 289 25 67
Access EuCheMS restricted forum
Dr Nineta Hrastelj
EuCheMS General Secretary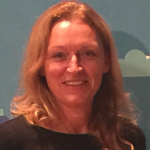 Nineta Hrastelj studied and obtained her PhD at the University of Ljubljana, Slovenia, EU. Her research topics were horizontal across analytical chemistry, chemometrics and metrology. She is author, co-author or editor of about 250 contributions in research and teaching as well as policy related topics of general concern. Since 1999 her expert work is mostly about quality of analytical measurements, covering various aspects from metrology, accreditation, standardization and testing laboratories points of view. Her contributions in this area were recognised by several awards. Since 2011 she is the General Secretary of EuCheMS.
Marta Kucza
EuCheMS Administrative Assistant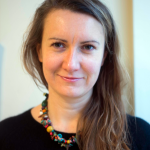 Marta Kucza joined EuChems in November 2016 as part-time administrative assistant.
She holds a M.A. degree in African Studies, and she has been trained in visual anthropology and documentary filmmaking.
Before joining EuChems she worked, among others, as administrative assistant for the Polish Institute in Brussels, and co-ordinator of the Cultural Programme of the Polish EU Presidency in Brussels in 2011.
Her main duties at EuChems are related to accountancy and general administration, as well as communication and website management.