EuChemS Offices
Rue du Trône 62
1050, Brussels, Belgium
+32 (0) 2 289 25 67
secretariat[at]euchems.eu
Dr Nineta Hrastelj FRSC
EuChemS Secretary General
Email Contact: nineta.hrastelj[at]euchems.eu
ORCID: orcid.org/0000-0003-1914-6619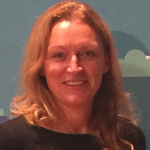 Nineta Hrastelj did her PhD at the University of Ljubljana in Slovenia. Her research topics cut horizontally across analytical chemistry, chemometrics and metrology. She is author, co-author or editor of various publications in research and education as well as policy related topics of general concern.
She has worked in the private and public sector at the national and at the European level. Her contributions were recognised by several awards. Since 2011 she is General Secretary of EuChemS.
You can connect with her on LinkedIn and Twitter.
Alex Schiphorst
EuChemS Science Communication and Policy Officer
Email contact: alex.schiphorst[at]euchems.eu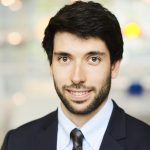 Alex Schiphorst joined EuChemS in March 2018 as Science Communication and Policy Officer.
Alex's main tasks at EuChemS are divided between science communication – including the running of EuChemS Newsletters, news articles, web uploads and social networks, and policy work (advocacy, policy reporting and analysis). He also supports the EuChemS Professional Networks and Member Societies.
He holds an LLM in International Law with Political Strategy and Communication and a BA in History. He has experience in communications, project management and editorial tasks.
You can connect with him on Twitter.
Marta Kucza
EuChemS Administrative Officer
Email Contact: marta.kucza[at]euchems.eu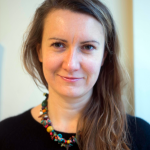 Marta Kucza joined EuChemS in November 2016 as part-time administrative assistant.
She holds a M.A. degree in African Studies, and she has been trained in visual anthropology and documentary filmmaking.
Before joining EuChemS she worked as an administrative assistant for the Polish Institute in Brussels, and co-ordinator of the Cultural Programme of the Polish EU Presidency in Brussels in 2011.
Her main duties at EuChemS are related to accountancy and general administration, as well as communication and website management.