What is the EYCN?
The European Young Chemists' Network is the young division of EuCheMS. Every chemist under the age of 35 that belongs to any of our fellow societies (see the full list here) automatically becomes a member of the EYCN.
The EYCN was founded in 2006 after Jens Breffke and Csaba Janáky had the idea of reuniting European young chemists during the 1st European Chemistry Conference in Budapest.
The EYCN's goal is to promote Chemistry in Europe, as well as to give new educational and networking opportunities to students and professionals. We promote several awards in different conferences, organize Career Days to improve soft-skills and collaborate in a variety of exchange programs to promote the mobility of our members. To do all this, we partner with powerful industries as well as with other young scientific societies around the world.
The EYCN meets once a year in the Delegates Assembly.
2017 – Heraklion, Greece
2016 – Guimarães, Portugal
2015 – Berlin, Germany
2014 – Bucharest, Romania
2013 – St. Petersburg, Russia
2012 – Aveiro, Portugal
2011 – Murzasichle, Poland
2010 – Untervaz, Switzerland
2009 – Essen, Germany
2008 – Madrid, Spain
2007 – Berlin, Germany
2006 – Budapest, Hungary –

The creation of the EYCN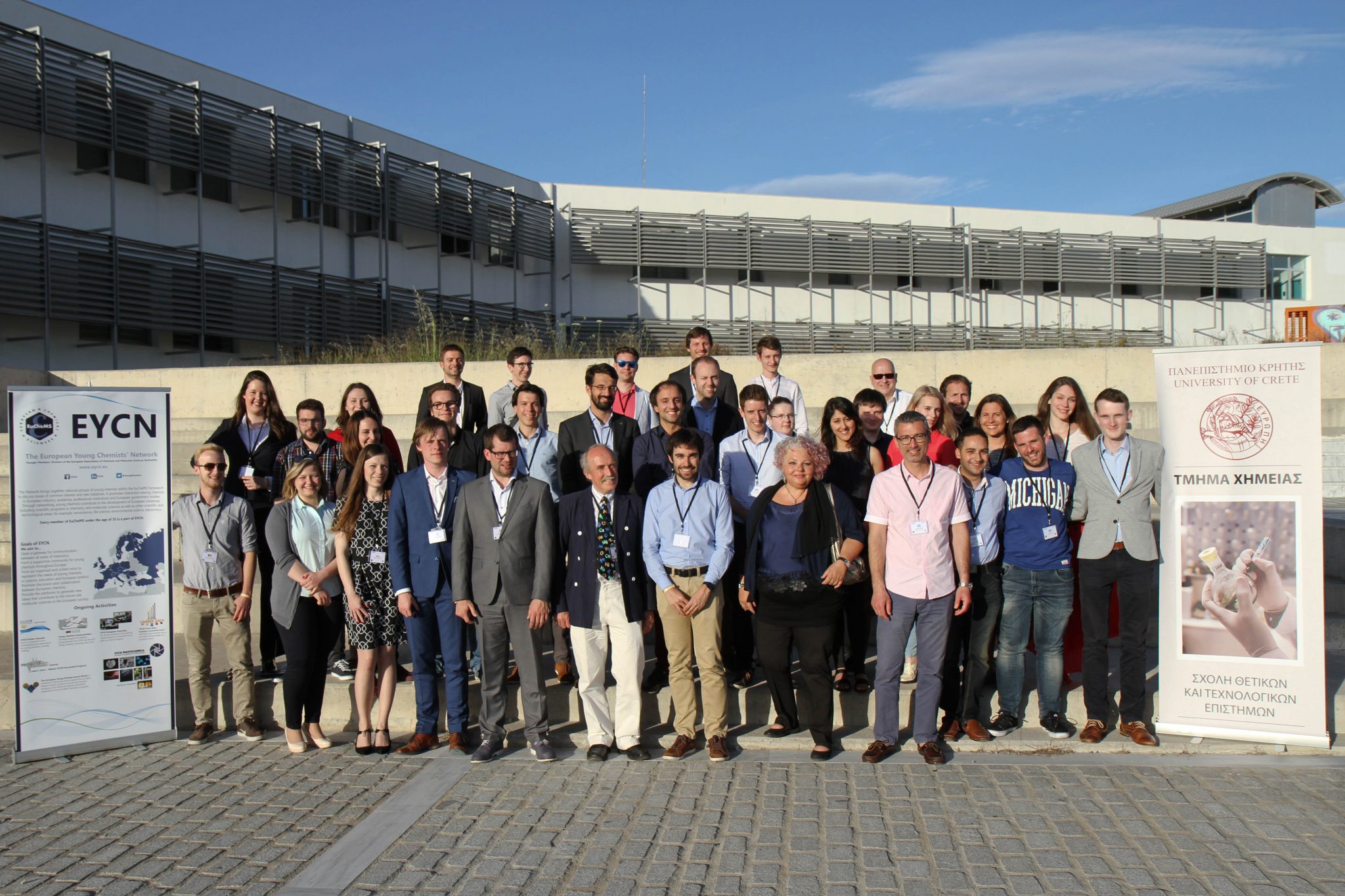 Greece (2017)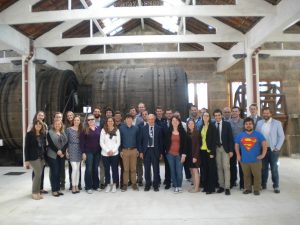 Portugal (2016)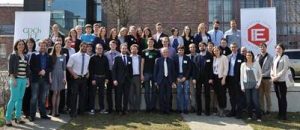 Germany (2015)
The EYCN is coordinated by a Board consisting of six members who are elected every two years during the Delegates Assembly (DA) and an Advisor, who is usually the previous Chair. All of the remaining delegates are organized in four teams (Communication, Membership, Networks and Science), which are managed by a Team Leader.
The Board of the EYCN (2017-2019)
Alice Soldà (ITA) – Chair
Torsten John (DEU) – Secretary
Kseniia Otvagina (RUS) – Communication Team Leader
Jelena Lazić (SRB) – Membership Team Leader
Victor Mougel (FRA) – Networks Team Leader
Hanna Makowska (POL) – Science Team Leader
Fernando Gomollón-Bel (ESP) – Advisor
---
Monthly Newsletter
The EYCN issues a monthly newsletter. You can subscribe to it by emailing to our , or read all the issues here:
If you are organizing an event for young chemists please let us know at
---
Publications
---
The EYCN is proud to be sponsored by EVONIK