The European Young Chemists' Network is the young division of EuCheMS. Every chemist under the age of 35 that belongs to any of our fellow societies becomes, automatically, a member of the EYCN.
EYCN was founded in 2006 after Jens Breffke and Csaba Janaky had the idea of reuniting european young chemists during the 1st European Chemistry Conference in Budapest.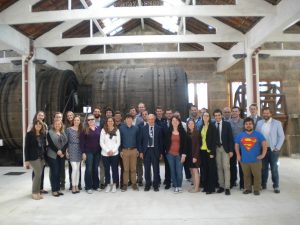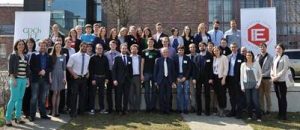 Fernando Gomollón-Bel (ES) – Chair
Camille Oger (FR) – Secretary
Michael Terzidis (GR) – Networks Team Leader
Oana Fronoiu (RO) – Scientific Team Leader
Emanuel Ehmki (AT) – Members Team Leader
Sarah (UK) – Communications Team Leader
Frédérique Backaert (BE) – Advisor
EYCN's goal is to promote Chemistry in Europe, as well as to give new educational and networking opportunities to students and professionals. We promote several awards in different conferences, organize Career Days to improve soft-skills and collaborate in a variety of exchange programs to promote the mobility of our members. To do all this, we partner with powerful industries as well as with other young scientific societies around the world.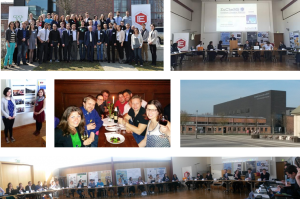 EYCN meets once a year in the Delegates Assembly.
2016 – Guimarães, Portugal
2015 – Berlin, Germany
2014 – Bucharest, Romania
2013 – St. Petersburg, Russia
2012 – Aveiro, Portugal
2011 – Murzashicle, Poland
2010 – Untervaz, Switzerland
2009 – Essen, Germany
2008 – Madrid, Spain
2007 – Berlin, Germany
2006 – Budapest, Hungary – The creation of EYCN