EYCN Career Days
During the upcoming EuCheMS Chemistry Conference (ECC) in Seville (Spain) next September, the EYCN will organise a four-day career event. These "EYCN Career Days" are filled with lectures and workshops which are specifically designed by and for young chemists looking ahead to their future career in academia or industry. In order to achieve these series of events, the EYCN strongly collaborates with industry, academic (funding) institutions and publishing authorities. In addition, the event is jointly organized with the GDCh Career Services & RSC Careers.
Please find below an overview of our program.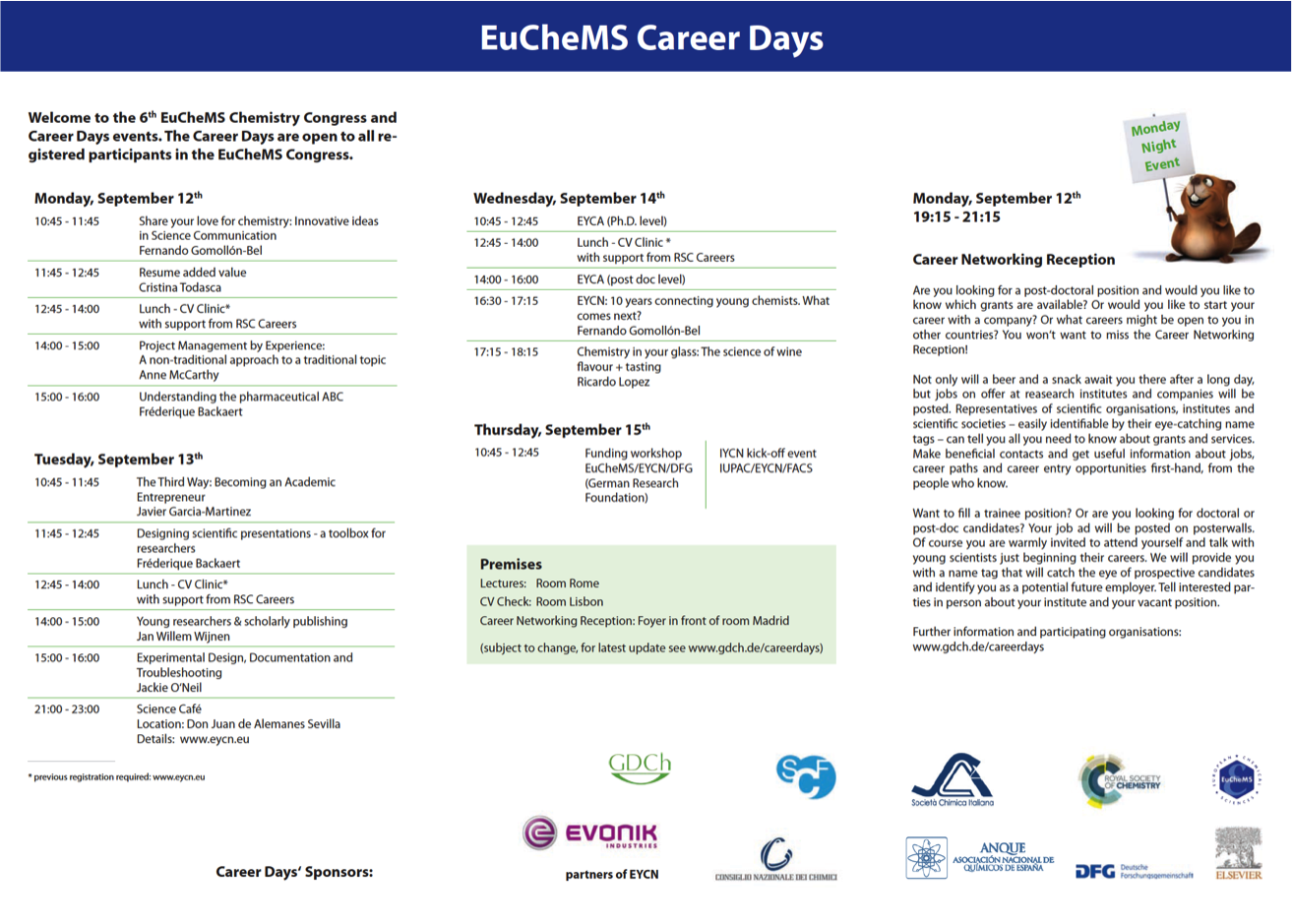 Take into consideration that a registration is required for the CV Clinic! This in order to limit the number of participants for each session and to maximize the advice for your career!
Please register HERE!
Moreover, on Thursday September, 15th, the EYCN in collaboration with the German Research Foundation set up a workshop discussing the possible funding opportunities in Europe. This workshop will take place in Room Roma! Please have a look at the detailed program below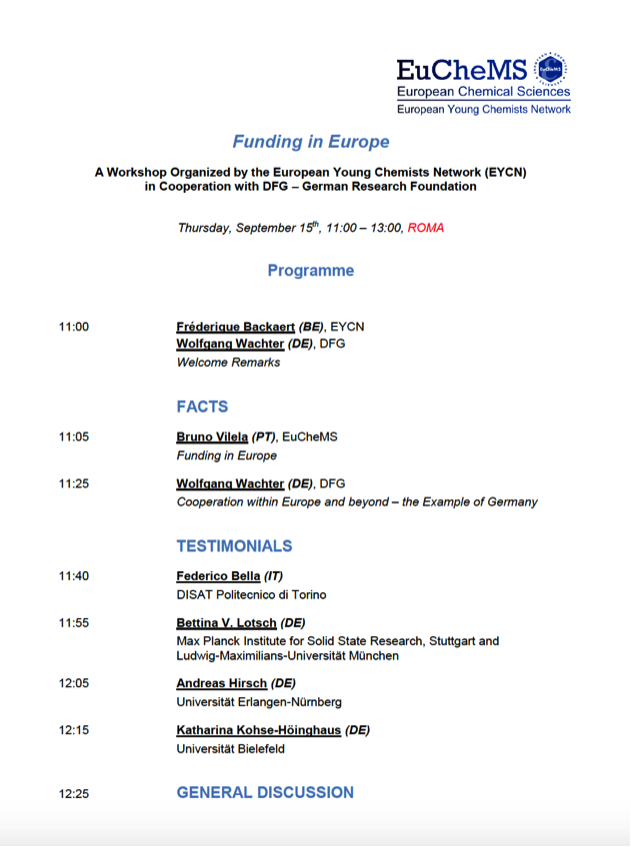 See you soon in Seville!
What is the EYCN?
The European Young Chemists' Network is the young division of EuCheMS. Every chemist under the age of 35 that belongs to any of our fellow societies becomes, automatically, a member of the EYCN.
EYCN was founded in 2006 after Jens Breffke and Csaba Janaky had the idea of reuniting european young chemists during the 1st European Chemistry Conference in Budapest.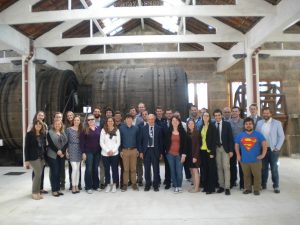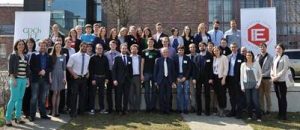 Fernando Gomollón-Bel (ES) – Chair
Camille Oger (FR) – Secretary
Michael Terzidis (GR) – Networks Team Leader
Oana Fronoiu (RO) – Scientific Team Leader
Emanuel Ehmki (AT) – Members Team Leader
Sarah (UK) – Communications Team Leader
Fréderique Backaert (BE) – Advisor
EYCN's goal is to promote Chemistry in Europe, as well as to give new educational and networking opportunities to students and professionals. We promote several awards in different conferences, organize Career Days to improve soft-skills and collaborate in a variety of exchange programs to promote the mobility of our members. To do all this, we partner with powerful industries as well as with other young scientific societies around the world.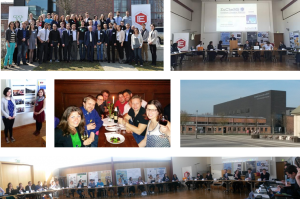 EYCN meets once a year in the Delegates Assembly.
2017 – Heraklion, Greece
2016 – Guimarães, Portugal
2015 – Berlin, Germany
2014 – Bucharest, Romania
2013 – St. Petersburg, Russia
2012 – Aveiro, Portugal
2011 – Murzashicle, Poland
2010 – Untervaz, Switzerland
2009 – Essen, Germany
2008 – Madrid, Spain
2007 – Berlin, Germany
2006 – Budapest, Hungary – The creation of EYCN