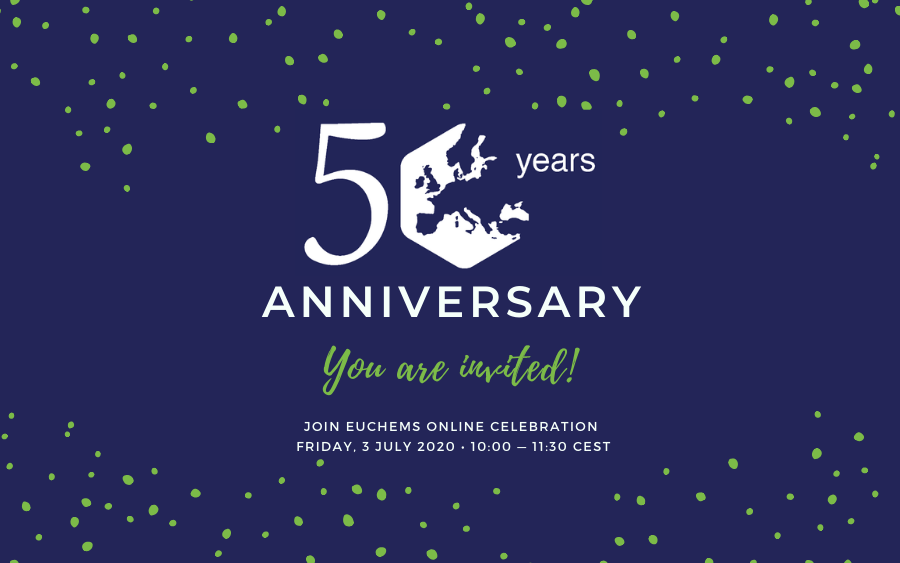 EuChemS 50th anniversary online celebration
To mark its 50th anniversary since the foundation of the Federation of European Chemical Societies (FECS) in 1970, the European Chemical Society is pleased to organise an online birthday celebration.
The event will be held online on Friday 3 July 2020, from 10:00 to 11:30 (CEST – Brussels time). You can register here.
If you want to send us your birthday wishes, you can do it using the #50yearseuchems hashtag on your favourite social media channel.
You can download EuChemS 50th anniversary celebration poster here.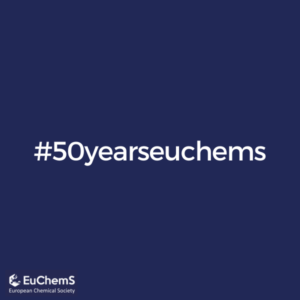 ---
You can download EuChemS step-by-step explanation "How to create the Zoom account and install the Zoom app" pdf.