8th General Assembly 2018

EuChemS-Physical Chemistry Division
Sunday, August 26, 2018
13.00 – 15:00 h
Jurys Inn
Liverpool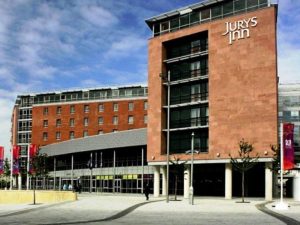 Please send your (informal e-mail) registration that you will attend on August 26, asap:
wolfgang.kautek@univie.ac.at!
In order to ensure that access to the building is granted to those attending the our General Assembly, we need to forward the names of all attendees to the executive of the Royal Society of Chemistry! Actually, the venue have very tight security rules and we wouldn't want anyone to have difficulty accessing the building.
Agenda
Welcome
Approval of the agenda
Approval of the Minutes of the 7th General Assembly Meeting of the EuChemS-Physical Chemistry Division, Borgo (Corsica, France), September 24, 2017
Date and time of the next General Assembly
Report on developments since the last meeting (Borgo 2017)
Steering Committee of Physical Chemistry Division. personnel changes
Future activities of EuChemS Physical Chemistry Division
Budget, e.g. Award for outstanding young scientists in the field of Physical Chemistry (500 EUR).
The biannual EuChemS Physical Chemistry Conference, the 3rd European Conference on Physical Chemistry (ECPC19) together with the 118th General Assembly of the German Bunsen Society for Physical Chemistry, 30.05.2019 – 01.06.2019, at the University of Jena.
Physical Chemistry at ECC-8 (Lisbon, August 30 – September 03, 2020)
Joint activities with other EuChemS Divisions/Working Parties
Conferences on Physical Chemistry in Europe
Education in Physical Chemistry
Miscellaneous
Upcoming Conferences:

3rd European Conference on Physical Chemistry
(ECPC19)
May 30 – June 1, 2019
together with the
118th General Assembly of the German Bunsen Society for physical Chemistry
Jena, Germany

8th European Conference on
Applications of Femtosecond Lasers in Materials Science
(FemtoMat 2019)
March 18-20, 2019
Mauterndorf Castle, Mauterndorf (Salzburg), Austria
http://www.esg-nano.ac.at/?p=interfacial-nanosciences