Upcoming Events
Saturday, June 1, 2019, 12:30-14:00 h
Restaurant Versilia, Wagnergasse 5, D-07743 Jena, Germany
During the 3rd European Conference on Physical Chemistry (ECPC19)
together with the 118th General Assembly of the
German Bunsen Society for Physical Chemistry, Jena, Germany
Agenda
Welcome
Approval of the agenda
Approval of the Minutes of the 8th General Assembly Meeting of the EuChemS-Physical Chemistry Division, August 26, 2018, Liverpool, UK
Date and time of the next General Assembly
Report on developments since the last meeting (Liverpool 2018)
Steering Committee and delegates of Physical Chemistry Division – personnel changes
Future activities of EuChemS Physical Chemistry Division
Budget oft he Division
Next biannual EuChemS Physical Chemistry Conference, ECPC21.
Physical Chemistry at ECC-8 (Lisbon, August 30 – September 03, 2020)
Joint activities with other EuChemS Divisions/Working Parties
Conferences on Physical Chemistry in Europe
Education in Physical Chemistry
Miscellaneous

May 30 – June 1, 2019, Jena, Germany
together with the
118th General Assembly of the German Bunsen Society for physical Chemistry
Invited ECPC19 Lectures:
T. Weidner, Aarhus (NL) "How proteins make glass and ice – a molecular view"
M. Panman, Gothenburg (S) "X-ray scattering of chemical reactions"
E. Vesselli, Trieste (I) "Vibronic and chemical properties of supported single metal atom catalysts"
P. Kukura, Oxford (GB) "Weighing single molecules with light"
S. Suzer, Ankara (TR) "X-Ray Photoelectron Spectroscopy; a Chemical Tool for Electrochemical Analyses
of Potential Developments at Liquid/Solid Interfaces"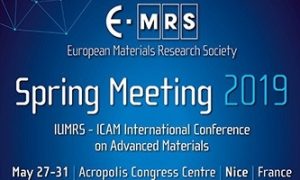 Chairs: G. Marletta, et al.
at the 2019 Spring Meeting of the European Materials Research Society (E-MRS)
May 27-31, 2019, Nice, France

Past Events
8th General Assembly 2018 (EuChemS-Physical Chemistry Division)
Sunday, August 26, 2018
13.00 – 15:00 h
Jurys Inn
Liverpool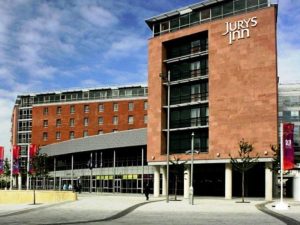 In order to ensure that access to the building is granted to those attending the our General Assembly, we need to forward the names of all attendees to the executive of the Royal Society of Chemistry! Actually, the venue have very tight security rules and we wouldn't want anyone to have difficulty accessing the building.
Agenda
Welcome
Approval of the agenda
Approval of the Minutes of the 7th General Assembly Meeting of the EuChemS-Physical Chemistry Division, Borgo (Corsica, France), September 24, 2017
Date and time of the next General Assembly
Report on developments since the last meeting (Borgo 2017)
Steering Committee of Physical Chemistry Division. personnel changes
Future activities of EuChemS Physical Chemistry Division
Budget, e.g. Award for outstanding young scientists in the field of Physical Chemistry (500 EUR).
The biannual EuChemS Physical Chemistry Conference, the 3rd European Conference on Physical Chemistry (ECPC19) together with the 118th General Assembly of the German Bunsen Society for Physical Chemistry, 30.05.2019 – 01.06.2019, at the University of Jena.
Physical Chemistry at ECC-8 (Lisbon, August 30 – September 03, 2020)
Joint activities with other EuChemS Divisions/Working Parties
Conferences on Physical Chemistry in Europe
Education in Physical Chemistry
Miscellaneous