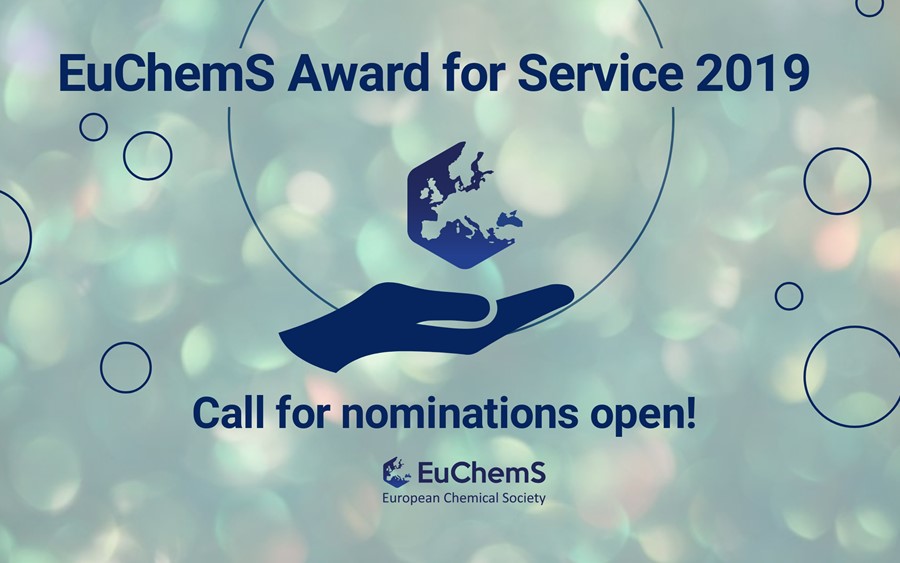 EuChemS Award for Service 2019 – Call for nominations
All EuChemS Member Organisations, Divisions/Working Parties and individuals are invited to submit nominations for the 2019 EuChemS Award for Service. This award acknowledges outstanding commitment with regard to fostering chemistry and molecular sciences in Europe and the goals of EuChemS. In addition to recognised service to EuChemS, this may include activities in governmental, non-governmental or funding organisations, publicity-related activities, etc. Nominations must demonstrate achievements for improved competitiveness, visibility, coherence or structure of chemistry in Europe. Nominations are now open and must be submitted here.
Deadline: 31 December 2018.