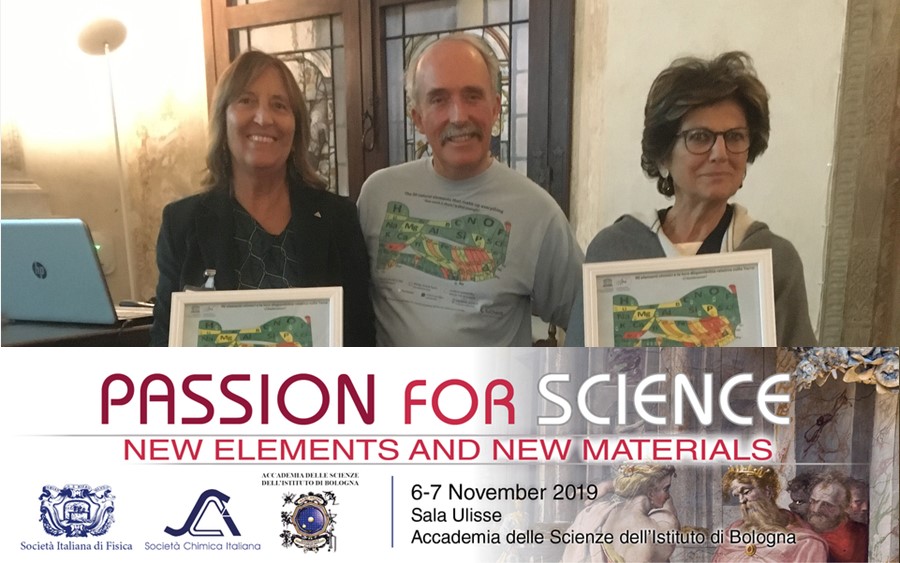 Chemists and Physicists join for 'Passion for Science 2019' Symposium
Chemists and Physicists have come together for an International Symposium 'Passion for Science 2019' on the occasion of the International Year of the Periodic Table of Chemical Elements (IYPT2019) organised by the Italian Physical Society (SIF) in collaboration with the Italian Chemical Society (SCI) in the Italian city of Bologna on 6 and 7 November.
The event addresses a wide range of topics, from materials science to the link between nanotechnologies and cultural heritage, as well as a broader view of the history of the Periodic Table. EuChemS Vice-President David Cole-Hamilton discussed on the first day of the event the EuChemS Periodic Table and the issue of endangered elements and their growing scarcity. Ulrich Schubert, from Vienna University, Austria and Past-President of EuChemS, held a presentation on 'New materials: where chemistry and materials sciences meet' where he was joined by Petra Rudolf, President of the European Physical Society.
Find out more about the event here: https://www.sif.it/corsi/passion-for-science-2019