With no clear end in sight in Brexit negotiations, the impact on scientific collaboration, funding, and mobility between the UK and the rest of the EU remains largely unclear. Moreover, trialogue negotiations between the European Council, European Parliament, and the European Commission are moving forward, meaning that the future research framework programme, Horizon Europe, is aimed at being finalised in the coming months.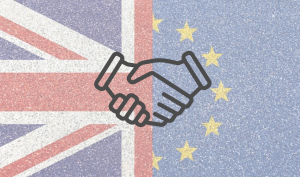 In August 2018, EuChemS published its Position Paper on Horizon Europe, stating that the programme should enable countries that had previously participated in EU research framework programmes (such as Horizon2020) be allowed to do so in the future. More recently, EuChemS Member Society the Royal Society of Chemistry (RSC), published a short report which looks at the benefits of international collaboration. The report draws on the key findings of 10 in-depth case studies with chemical researchers and entrepreneurs in the UK and in Europe. The conclusion? International collaboration creates better and more impactful science.
Read the full story here.