Last updated 05/07/2019
Member Societies
Today, the EYCN has representatives from 30 European chemical societies (28 countries in total) and one affiliated member, the American Chemical Society – ACS. To become active within the EYCN, your chemical society needs to be a member of EuChemS (see the list of EuChemS member societies here). Please contact us if you want to get involved and actively participate in the EYCN activities:  
You can find more information about each society by following the links below: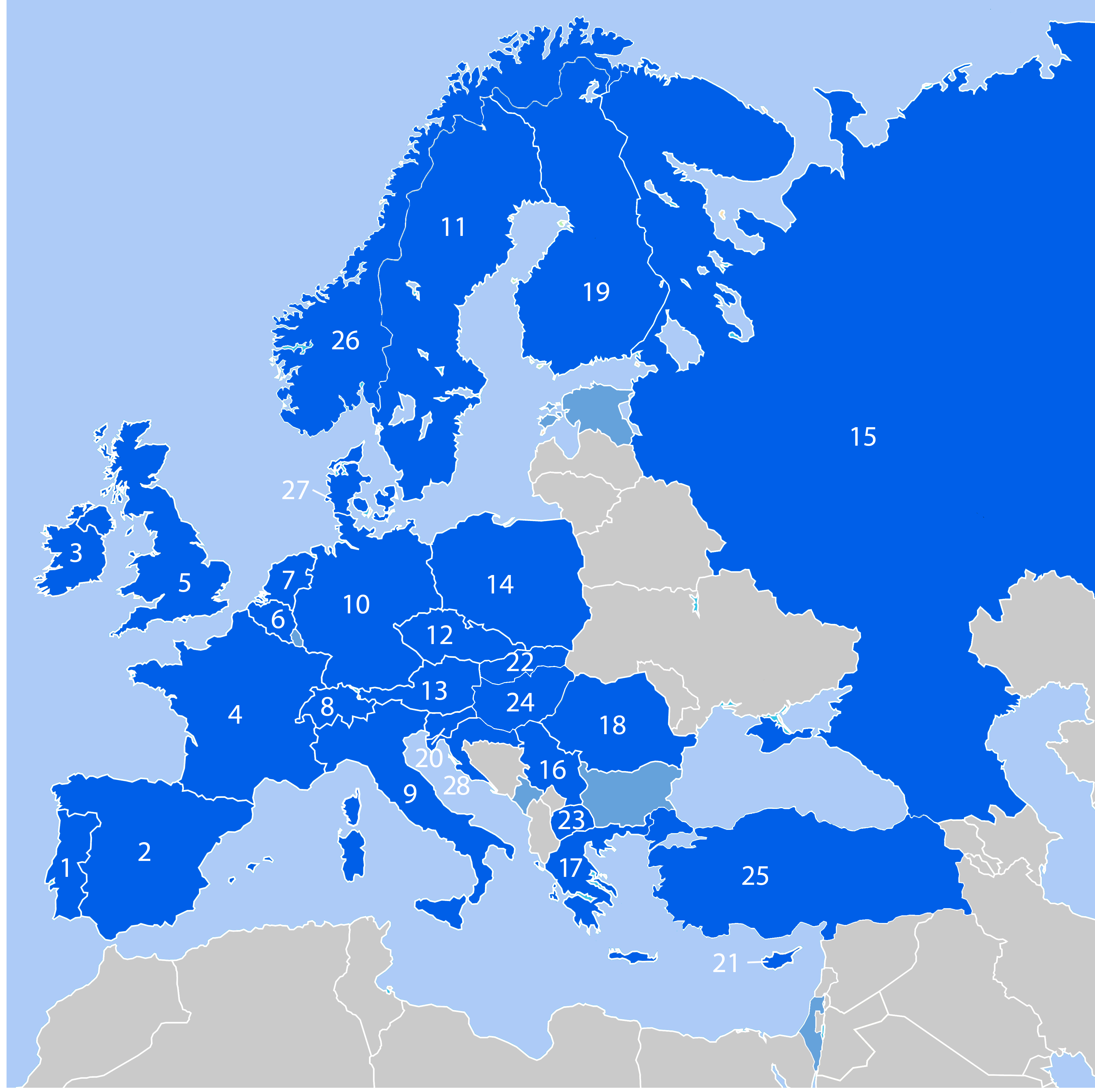 A map of all the countries (shown in dark blue) which have active delegates in the EYCN: (1) Portugal, (2) Spain, (3) Ireland, (4) France, (5) United Kingdom, (6) Belgium, (7) The Netherlands, (8) Switzerland, (9) Italy, (10) Germany, (11) Sweden, (12) Czech Republic, (13) Austria, (14) Poland, (15) Russia, (16) Serbia, (17) Greece, (18) Romania, (19) Finland, (20) Slovenia, (21) Cyprus, (22) Slovakia, (23) Republic of North Macedonia, (24) Hungary, (25) Turkey, (26) Norway, (27) Denmark, (28) Croatia. All countries shown in light blue are part of EuChemS, but do not have an active delegate in the EYCN.
At the 14th Delegates Assembly (2019), there were representatives from 21 chemical societies.
You can see all the delegates present at the 14th DA here.
---
The EYCN is proud to be sponsored by Evonik Industries AG