Last updated 30/10/2018
Chemistry Rediscovered


This year marks the 150th anniversary of Dimitri Mendeleev's development of the Periodic Table of Chemical Elements. That is why, the United Nations has proclaimed 2019 as the International Year of the Periodic Table of Chemical Elements (IYPT 2019). Being the best "friend" of a scientist for predicting the appearance and properties of the matter, the Periodic Table of the Elements represents one of the most significant achievements in science. On 28th of November 2016, the most recent elements, Nihonium (113), Moscovium (115), Tennessine (117) and Oganesson (118), were added making the Periodic Table complete.
To join in this special celebration, EYCN organizes the second edition of its video competition Chemistry Rediscovered in honor of the IYPT. All young chemists and interested people of 12-35 years old are invited to send in videos on the theme "In Your Element". The best videos will be awarded wonderful Periodic Table related prizes and the main prize will be a trip to Paris! Read more in our Info sheet CR2018!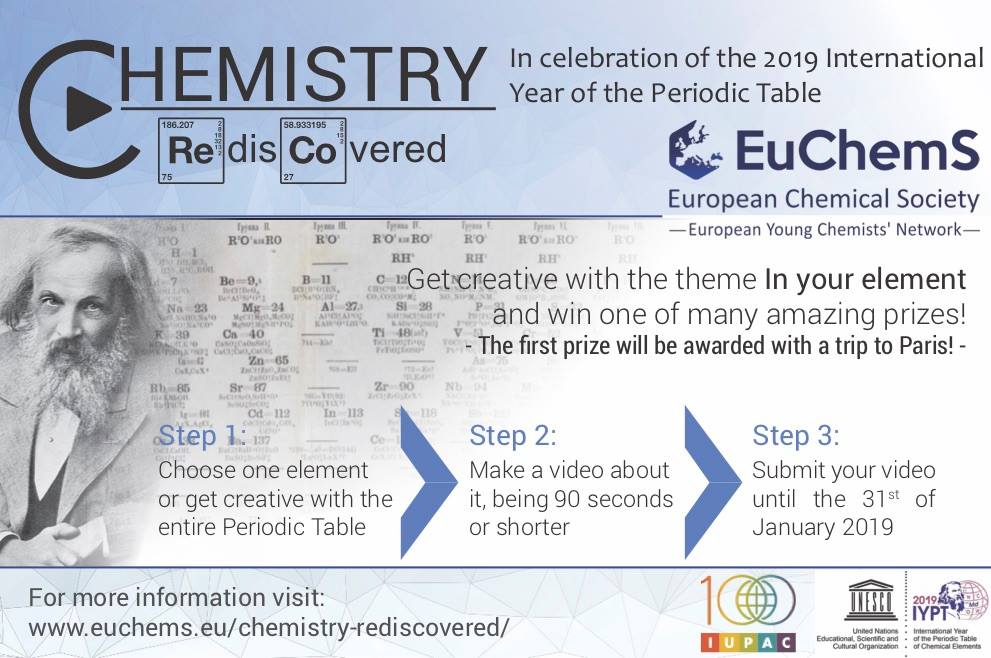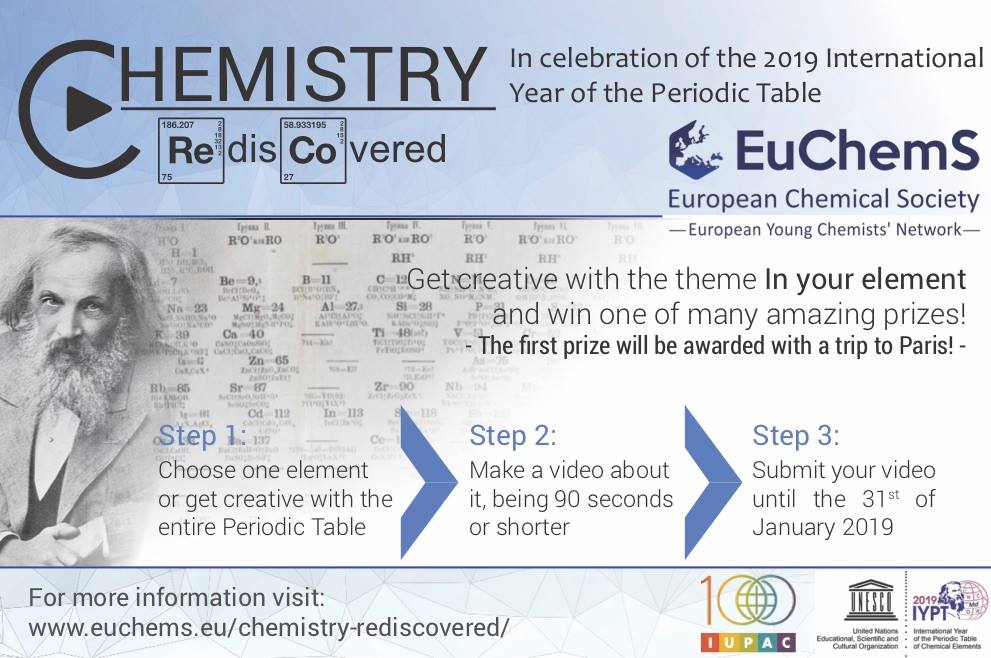 All details about the competition and how to participate can be found in the Rules and Regulations. For any further questions you may have, please contact the EYCN Science Team at . Make sure to send us your video before the 31st of January 2019!
Need inspiration? Watch "The Periodic Table Song (2018 UPDATE!)"
https://www.youtube.com/watch?v=rz4Dd1I_fX0
Here are some photos of the winners of the 1st Edition of Chemistry Rediscovered in 2016 from Portugal, enjoying their victory trip to London!
Last updated: 12/10/2018