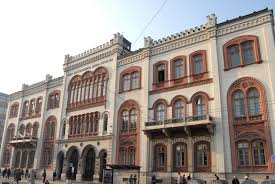 The Eurovariety conference brings together university chemistry teachers and educational professionals in order to improve understanding of chemistry teaching and learning at college and university level.
Topic for 2017: University Chemistry Education for the Challenges of Contemporary Society.
Conference Topics:
Development of the university curricula for BSc, MSc and PhD chemistry studies
Competency-based university chemistry education
Chemistry education through university-industry partnerships
Laboratory work as an element of problem solving and inquiry-based chemistry education
Ethical guidelines and university chemistry education for sustainable development
Use of ICT in the 3rd level of chemistry education
The role of history of chemistry and philosophy of science in university education
Cultural heritage and chemistry education
Development of educational competencies of academic chemistry teachers
Evaluation of learning outcomes and assessment related problems in HEIs
The contemporary chemistry teachers' education and the long-term professional development of chemistry teachers
Special session and a competition is devoted to PhD students. They are cordially invited to present their own impressions and conclusions gained during their first teaching experiences. Slam Session consists of 5-minute practice-oriented presentations. The best slam talks will be awarded.
Venue
7th EuroVariety will be held at the University of Belgrade, at the Rector's Office (Kapetan Miša's Edifice – in Serbian: Kapetan Mišino zdanje) and at the Faculty of Chemistry (in the Science Building). These two compounds are located across the small park at Students' Square in the utmost center of Belgrade.
7th EuroVariety will be organized by the Serbian Chemical Society and the University of Belgrade – Faculty of Chemistry.
Further Information
Visit the Conference Website at http://chem.bg.ac.rs/eurovariety.
Contact the organizers at eurovariety@chem.bg.ac.rs.
Link to the conference flyer: Flyer 7th Eurovariety 3.